TAMBAH DRAMA RECIPES |
Kimball Claypot Chicken
Preparation Time 10 minutes
Cooking Time 20 minutes
Serving Size 4 persons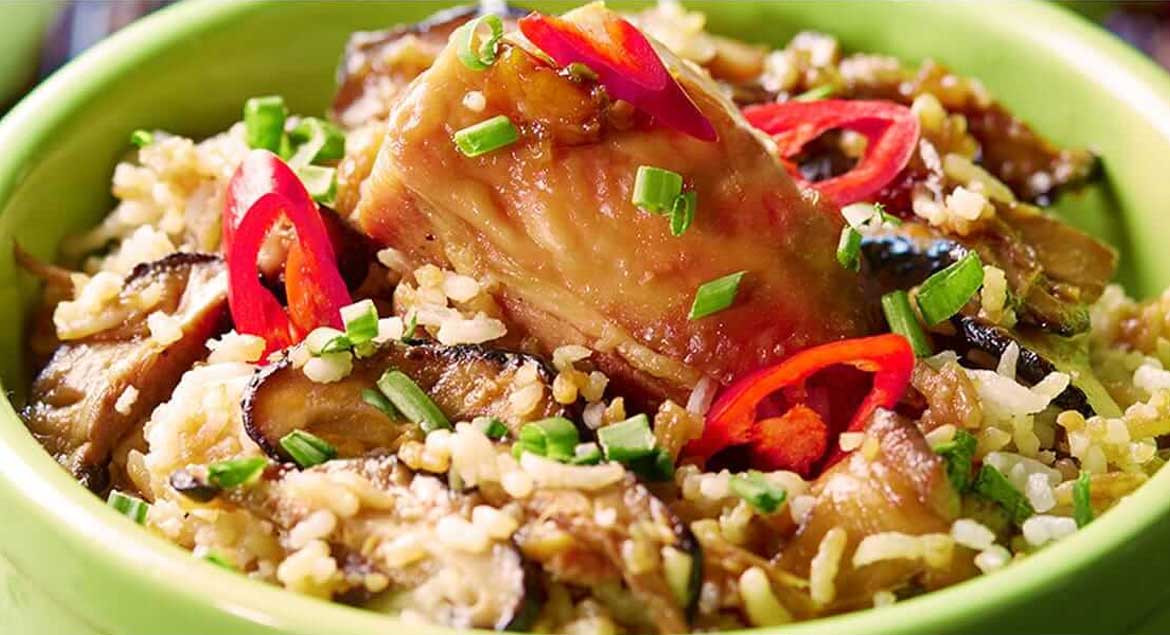 Ingredients
2 cups basmati rice, wash and drain
3 cups water
4 pieces chicken (300g)
4 tablespoon dark soy sauce
4 tablespoon light soy sauce
2 tablespoon fresh ginger paste
6 tablespoon Kimball Oyster Flavoured Sauce
2 tablespoon cooking oil
An onion, sliced
6 slices ginger, julienne
8 shitake mushroom, sliced
4 tablespoon sesame oil
150g salted fish, fry till crispy
4 stalks spring onions, sliced
8 tablespoon Kimball Chilli Garlic Sauce
Method
Cook the rice in a rice cooker/ claypot.
Marinade the chicken with dark soy sauce, light soy sauce, ginger paste and Kimball Oyster Flavoured Sauce.
Heat up oil and sauté the onions and ginger till fragrant.
Add in mushroom and chicken pieces and fry till ¾ cooked.
Place chicken and mushroom over ¾ cooked rice.
Once rice is cooked, drizzle the sesame oil. Sprinkle crumbled salted fish and sliced spring onions over the rice.
Serve with Kimball Chilli Garlic Sauce.