TAMBAH DRAMA RECIPES |
Kimball Mushroom Omelette
Preparation Time 15 minutes
Cooking Time 15 minutes
Serving Size 4 persons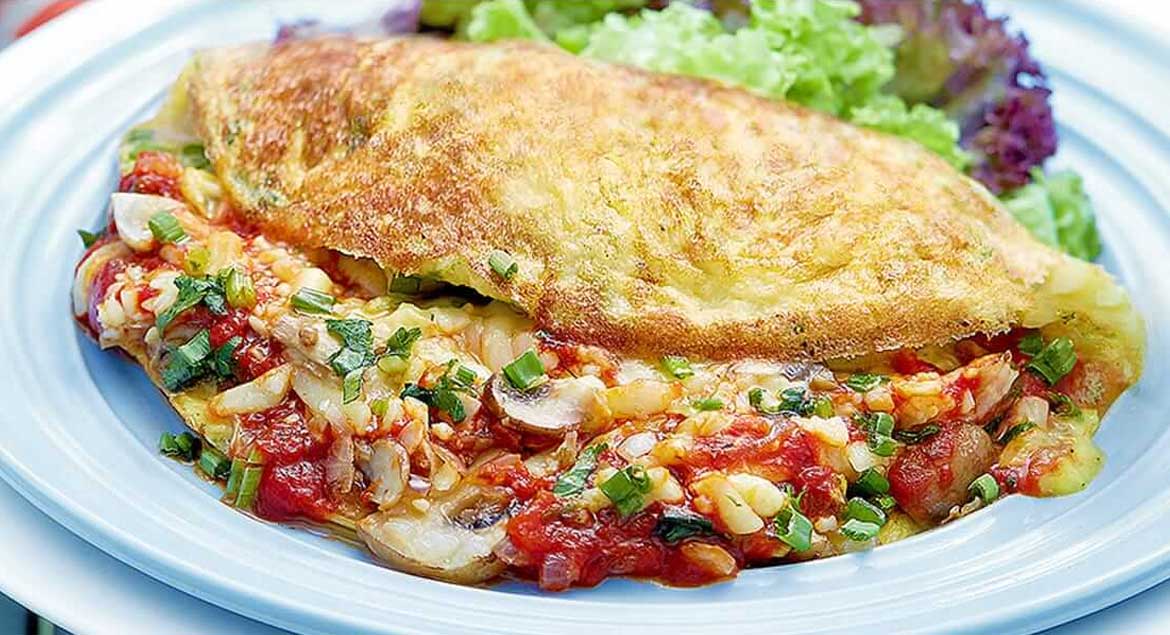 Ingredients
4 large eggs
A pinch of salt
A pinch of pepper
1 tablespoon milk
2 tablespoon oil
1 onion, chopped
1 button mushroom, chopped
1 tablespoon spring onions, chopped
2 tablespoon Kimball Mushroom Spaghetti Sauce
2 tablespoon grated cheddar and mozzarella  cheese
2 tablespoon Kimball Chilli Sauce
Method
Beat the eggs in a clean dry bowl. Season with salt and pepper.
Add milk and whisk further.
Heat oil in a non-stick pan. Sauté the onions and mushroom till soft. Next, add in spring onions.
Pour the egg mixture into the pan and stir on medium high heat until the eggs are almost cooked.
Reduce the heat and stop stirring and allow to cook on low flame.
Scoop Kimball Mushroom Spaghetti Sauce onto the centre of the omelette.
Sprinkle with both cheese and fold the omelette into half and slide it on the plate to serve.
It is more delish to be served with Kimball Chilli Sauce.