TAMBAH DRAMA RECIPES |
Buttermilk Popcorn Chicken
Preparation Time 10 minutes
Cooking Time 15 minutes
Serving Size 3–4 pax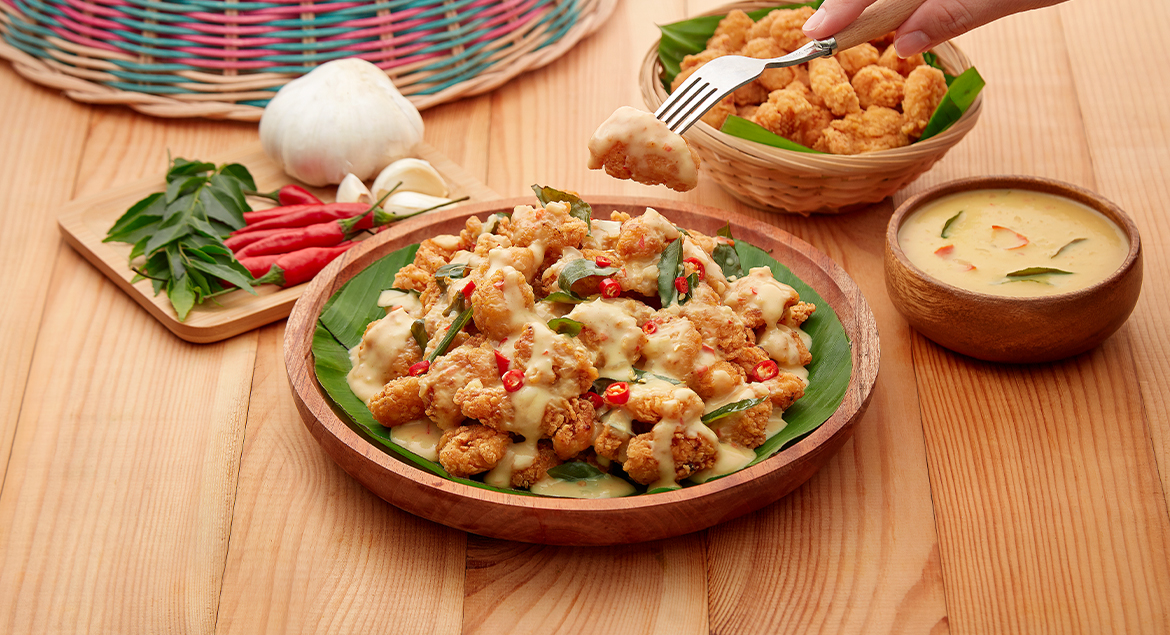 Ingredients
For buttemilk sauce:
1 can Kimball Creamy Buttermilk Pasta Sauce
2 pips Garlic, finely chopped
30g Onion, finely chopped
2 nos Bird's eye chilli, deseeded & finely chopped
3 sprigs Curry leaves
½ cup Milk
2 tbsp Butter
For chicken marinade:
450g Chicken breast, cut into bite size
2 nos Egg white
3 tbsp Corn flour
3 tbsp Tapioca flour
2 tsp Fish curry powder
1 tsp Salt
For garnishing:
Chopped red bird's eye chili
Method
To make the popcorn chicken, marinate chicken with the chicken marinade ingredients for 30 minutes. Then, deep fry until chicken cooked through or golden brown. Remove and set aside.
To make the buttermilk sauce, heat up butter in a frying pan and sauté onion, garlic, bird's eye chilli and curry leaves till fragrant. Lastly, pour in Kimball Creamy Buttermilk Pasta Sauce and milk, mix well.
To serve, pour the buttermilk sauce over the popcorn chicken. Serve immediately.