TAMBAH DRAMA RECIPES |
Buttermilk Shrimp & Cabbage Fettuccine
Preparation Time 10 minutes
Cooking Time 10 minutes
Serving Size 2–3 pax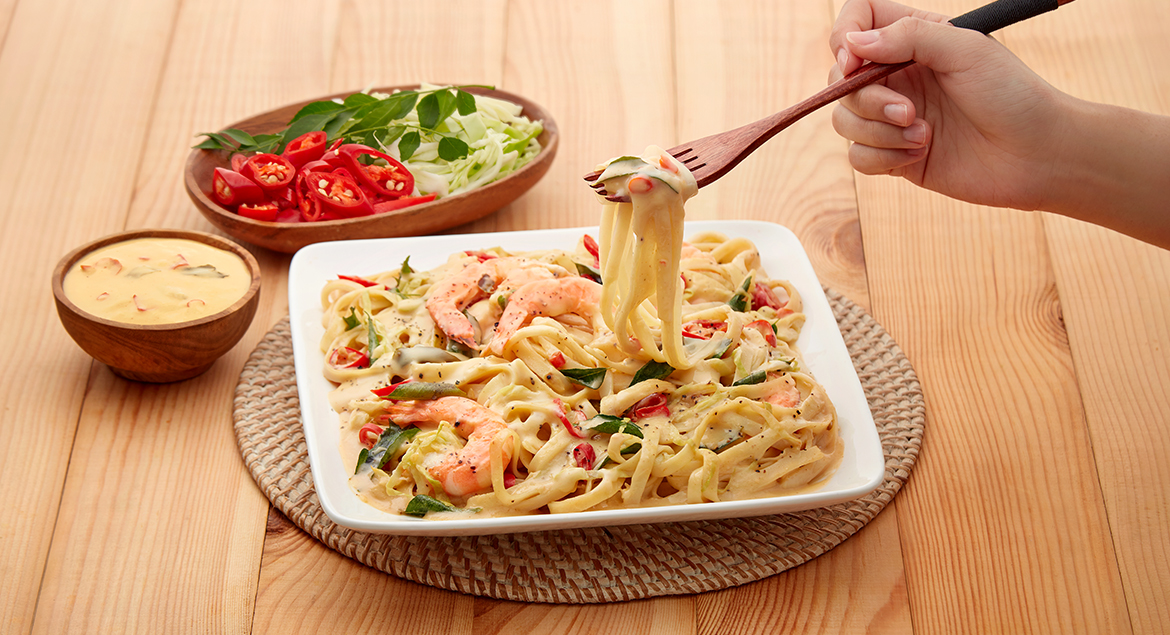 Ingredients
1 can Kimball Creamy Buttermilk Pasta Sauce
125g Kimball Fettuccine, cook as per packet instructions
2 tbsp Butter
250g Shrimp, shelled & deveined with tail intact
60g Cabbage, thinly julienned
3 sprigs Curry leaves
1 Red chilli, sliced diagonally
½ tsp Coarse black pepper
1 cup Water
Method
Heat up the butter in a frying pan and sauté the shrimp till fully cooked.
Then, toss in the cabbage, curry leaves, red chilli and black pepper. Mix till well combined.
Lastly, add in Kimball Fettuccine, Kimball Creamy Buttermilk Pasta Sauce and water, stir well. Dish up and serve immediately.