TAMBAH DRAMA RECIPES |
Lamb Chop with BBQ Sauce (Lamb Chop Ala Malaysia)
Preparation Time 1 hour 45 minutes
Cooking Time 45 minutes (for sauce), 10-12 minutes (each lamb chop)
Serving Size 60 portions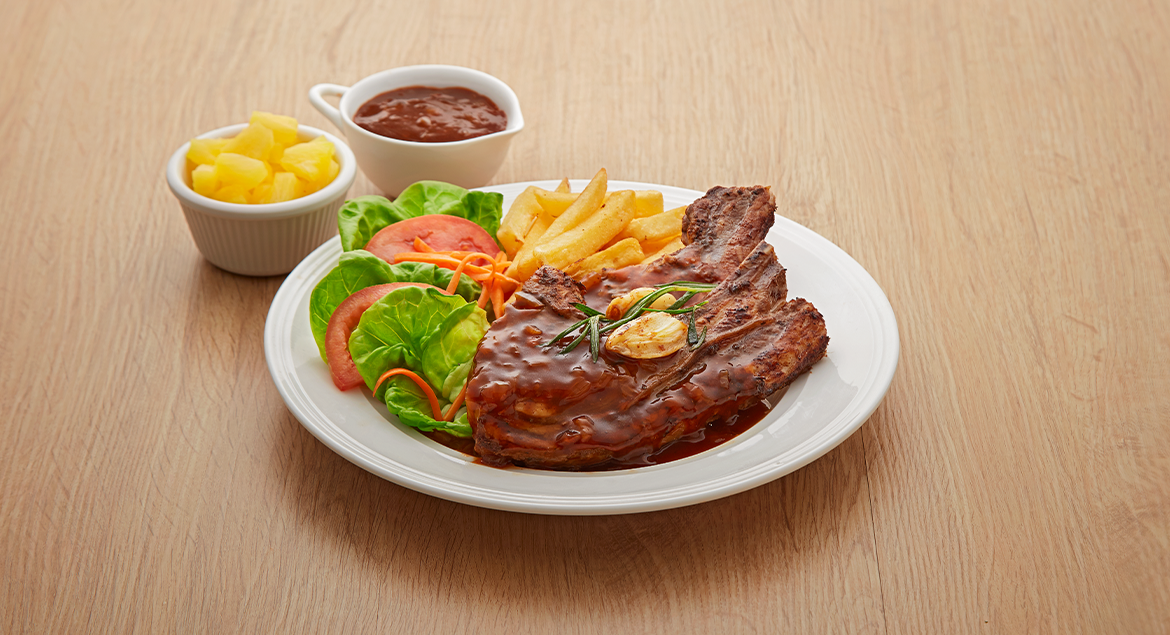 Ingredients
For BBQ sauce:
1 kg Kimball BBQ sauce
500g Kimball Chili sauce
100ml Oil
600g Onions, finely diced
400g Canned pineapple, finely chopped
4 cups Water
For lamb chop:
60 pcs Lamb shoulder
100g Salt
100g Black pepper
100g Garlic powder
100g Onion powder
Method
For BBQ sauce, heat up oil in frying pan and sauté the onions until fragrant. Add in pineapples, all Kimball sauces and water. Stir well and bring to a boil. Turn off the heat and set aside.
For lamb chop, marinate lamb shoulders with all the dried ingredients overnight in fridge. Heat up oil in a grill pan and pan fry lamb shoulders for 6-7 minutes on each side.
Serve hot with the BBQ sauce and desired side dishes.