TAMBAH DRAMA RECIPES |
Kimball Mediterranean Bbq Lamb Kebab
Preparation Time 30 minutes + 1 hour (marinate)
Cooking Time 30 minutes
Serving Size 8 - 10 persons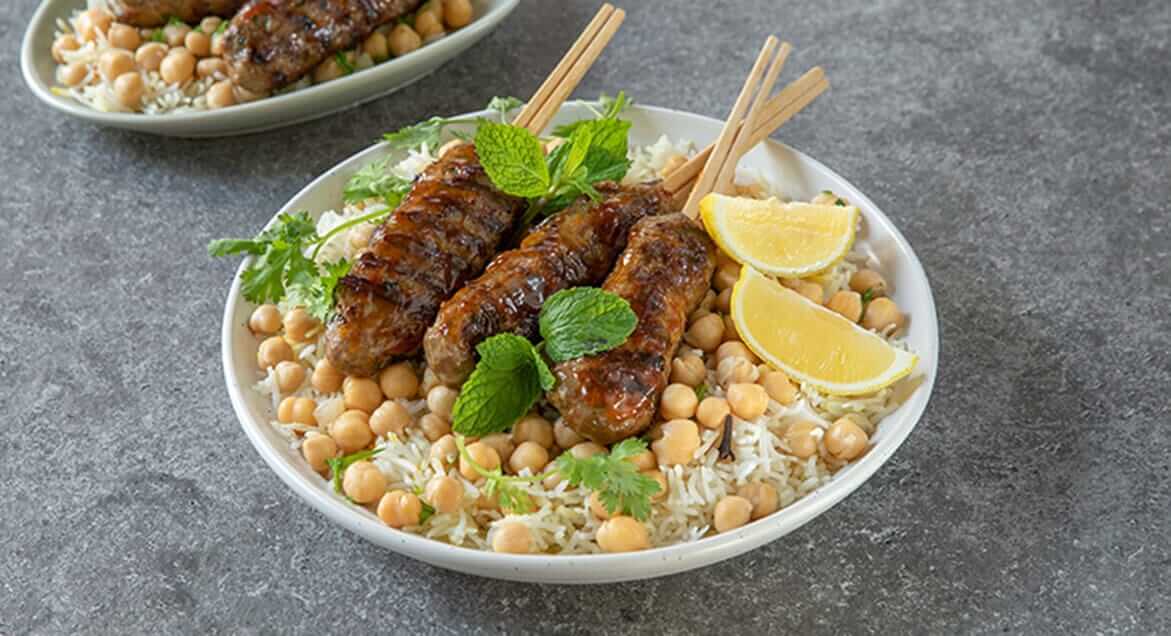 Ingredients
12 pairs disposable wooden chopsticks
3 tbsp olive oil
⅓ cup Kimball BBQ Sauce


Ingredient A
500g minced meat (lamb, beef or chicken)
1 ½ tsp ground cumin
1 tsp dried chilli flakes
1 onion, chopped finely
1 small bunch coriander leaves & stalks, chopped finely
1 tsp salt
¼ cup Kimball BBQ Sauce


Ingredient B
1 can Kimball Chick Peas, drained
2 cups cooked basmati rice
1 lemon, cut into wedges
Sprigs of mint and coriander
Method
Combine Ingredient A in a mixing bowl and beat well with a wooden spoon until well mixed. Refrigerate 1 hour.
Divide meat mixture (Ingredient A) into 12 roughly equal parts and press each portion around a pair of chopsticks, forming a flat, elongated patty.
Brush kebabs with olive oil and cook on a heavy-based frying pan or grill pan (around 5 minutes per side) over medium heat.
When cooked, transfer onto a tray and immediately brush both sides with Kimball BBQ Sauce. Serve hot, with Ingredient B.