TAMBAH DRAMA RECIPES |
Kimball Spicy Grilled Chicken
Preparation Time 15 minutes + 1 hour (marinate)
Cooking Time 50 minutes
Serving Size 8 - 10 persons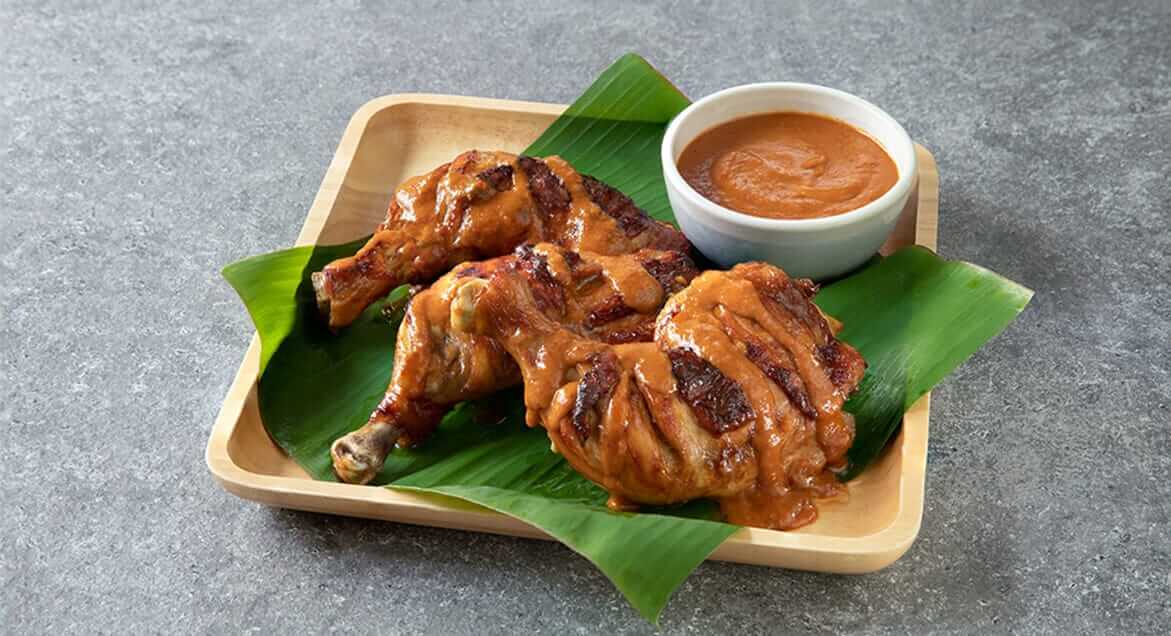 Ingredients
1.5kg whole chicken legs (3 – 4 whole legs)
3 tbsp cooking oil


Ingredient A
½ cup Kimball BBQ Sauce
2 tsp salt


Ingredient B (Grind into fine paste)
10g dried chillies, cut into 3cm length, soak in hot water until soft and drain
10 shallots, sliced
5g shrimp paste (belacan)
2 cloves garlic
¼ cup water


Ingredient C
3 stalks lemongrass, bruised
250ml thick coconut milk
½ cup Kimball BBQ Sauce
1 tsp salt
Method
Pat chicken dry and make shallow diagonal cuts on the skin side of the chicken. Rub Ingredient A all over chicken and set aside for 1 hour.
Place chicken on a baking tray in a single layer and roast at 180⁰ C for 40 minutes or until cooked through.
While chicken roasts, heat oil in a saucepan and fry Ingredient B over low heat until fragrant (about 10 minutes). Next add Ingredient C, stirring constantly, until sauce thickens (around 10 minutes). Set sauce aside.
Remove chicken from the oven and drizzle about ⅓ of the sauce over the chicken. Bake another 10 minutes.
Cut each chicken leg into 3 – 4 pieces and serve with remaining sauce spooned over the chicken.