TAMBAH DRAMA RECIPES |
One Pot Beefy Spicy Chilli Tomato Penne
Preparation Time 10 minutes
Cooking Time 10 minutes
Serving Size 2–3 pax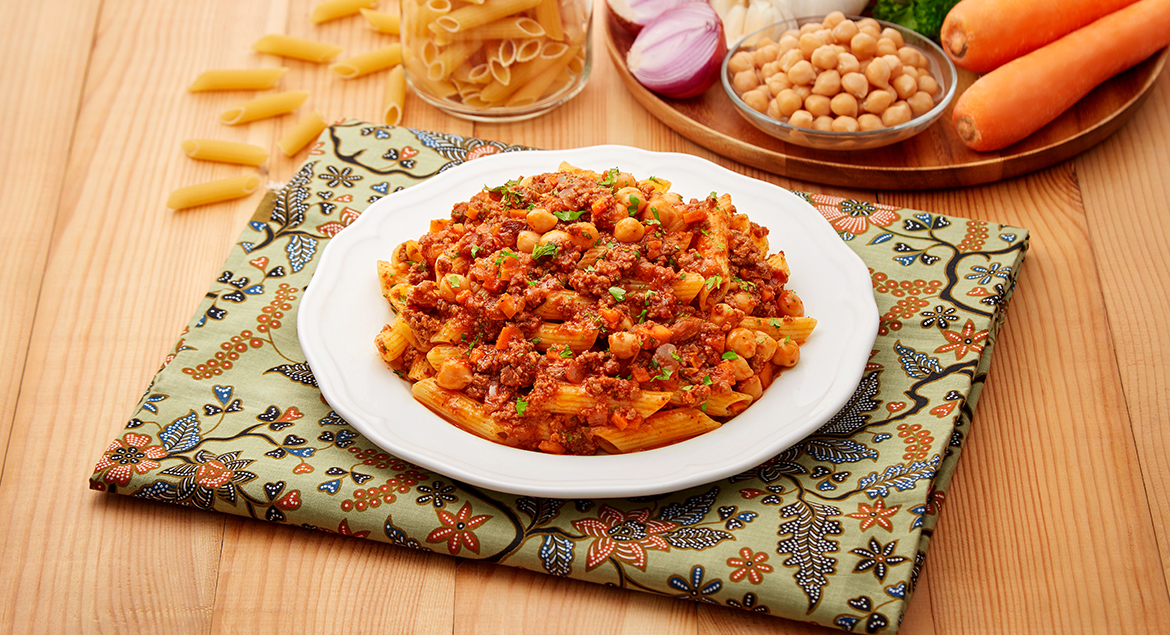 Ingredients
1 can Kimball Spicy Chilli Tomato Pasta Sauce
120g Kimball Penne, cook as per packet instructions
Oil for frying
30g Onions, finely chopped
200g Minced beef
40g Carrots, diced
100g Chickpeas
3 sprigs Parsley, chopped
Method
Heat up oil in a frying pan and sauté onions till soft, add in minced beef and carrots then cook till meat is fully cooked.
Next, add in chickpeas, Kimball Spicy Chilli Tomato Pasta Sauce and bring to a gentle boil.
Lastly, toss in Kimball Penne and mix till well combined. Turn off heat and sprinkle with parsley on top. Serve immediately.