TAMBAH DRAMA RECIPES |
Sausage Taco Bowl
Preparation Time 1 hours
Cooking Time 45 minutes
Serving Size 25-30 portions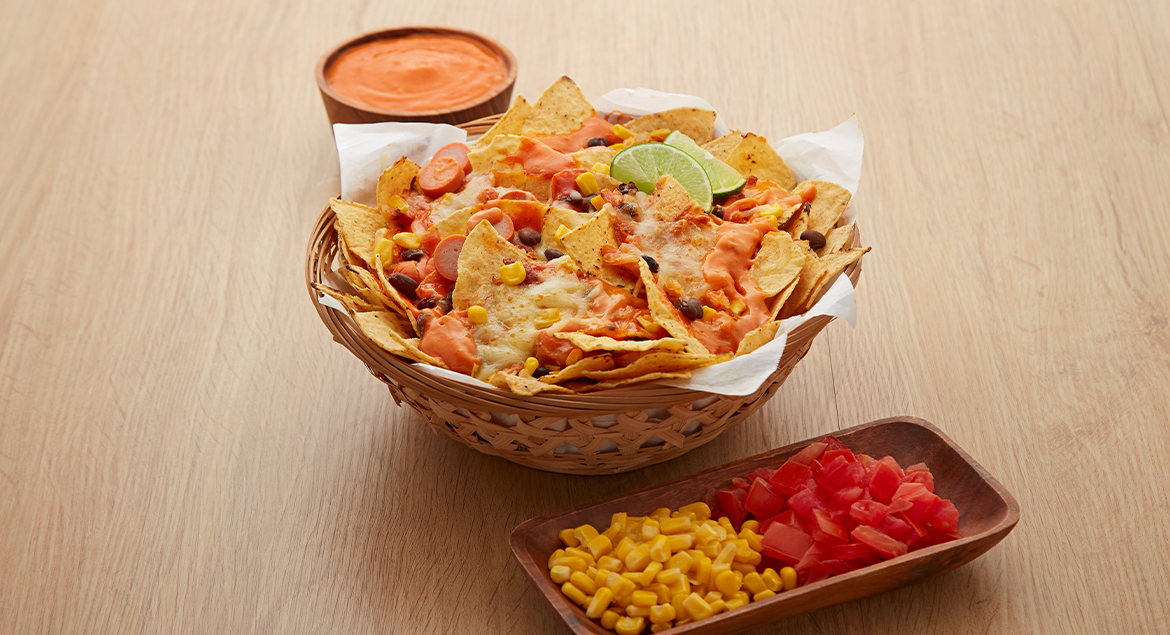 Ingredients
For sauce:
1 kg Kimball Mayonnaise
1 kg Kimball Chili Sauce
1 kg Kimball Cheese Sauce
30g Salt
50g Paprika
1.5 kg Nacho chips
40 pcs Beef sausage frankfurters, cut into rings
1.5 kg Tomatoes, deseeded and diced
1.6 kg Corn kernels
1.8 kg Canned black beans, washed and drained
2.2 kg Shredded mozzarella cheese
Method
For sauce, mix all ingredients until well combined and set aside.
To assemble, place some sauce on the base of the baking dish, top with some nacho chips, beef sausages, tomatoes, corn and black beans and mozzarella cheese. Repeat step in 3 layers ending with the cheese on the top.
Bake in a preheated oven at 180°C for 20 minutes or until the cheese has melted.