TAMBAH DRAMA RECIPES |
Spicy Chili Tomato Stir Fried Angel Hair
Preparation Time 10 minutes
Cooking Time 10 minutes
Serving Size 2–3 pax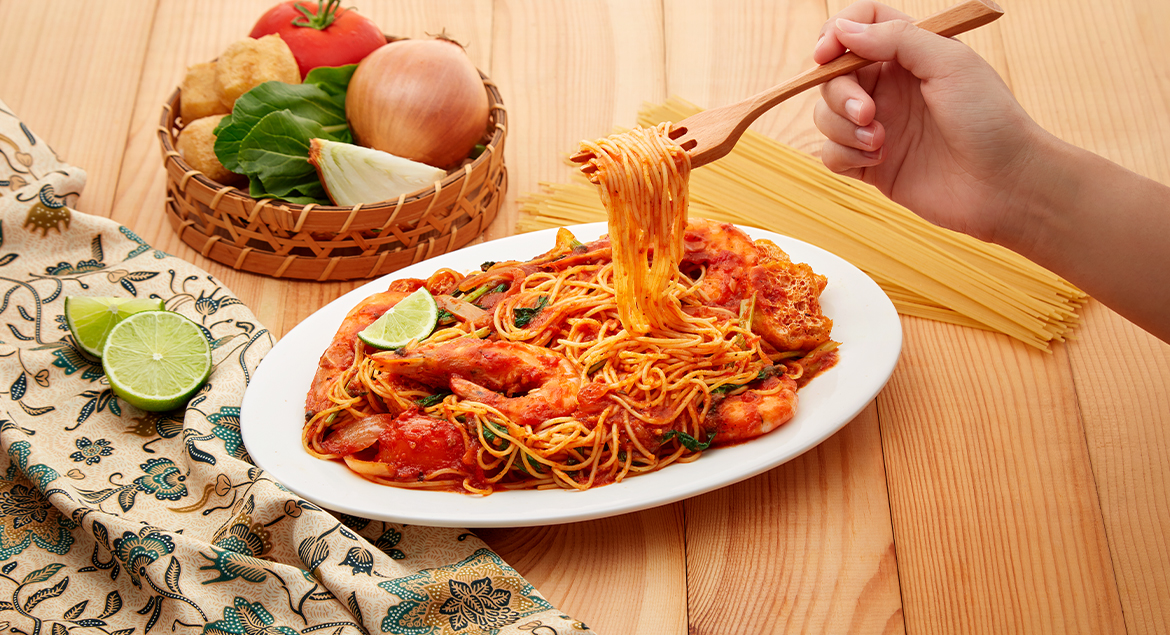 Ingredients
1 can Kimball Spicy Chilli Tomato Pasta Sauce
120g Kimball Angel Hair, cook as per packet instructions
200g Prawn, skin and head intact
30g Yellow onion, sliced
1 Large tomato, wedges
80g Sawi, cut into ½"
2 pcs Tofu pok, sliced
¼ cup Water
Oil for frying
For garnishing:
Spring onion
Method
Heat up oil in a frying pan and toss in the prawns and cook till it turns red. Then, add in onions, tomatoes, sawi, and tofu pok and stir fry for 1 minute or till the tomatoes are soft.
Add in the Kimball Spicy Chilli Tomato Pasta Sauce and water, bring to a gentle boil.
Toss in the Kimball Angel Hair and stir till well combined. Turn off the heat and garnish with spring onion. Serve hot.