TAMBAH DRAMA RECIPES |
Stir Fried Macaroni with Sweet & Sour Gravy
Preparation Time 2 hours
Cooking Time 30-35 minutes
Serving Size 35-40 portions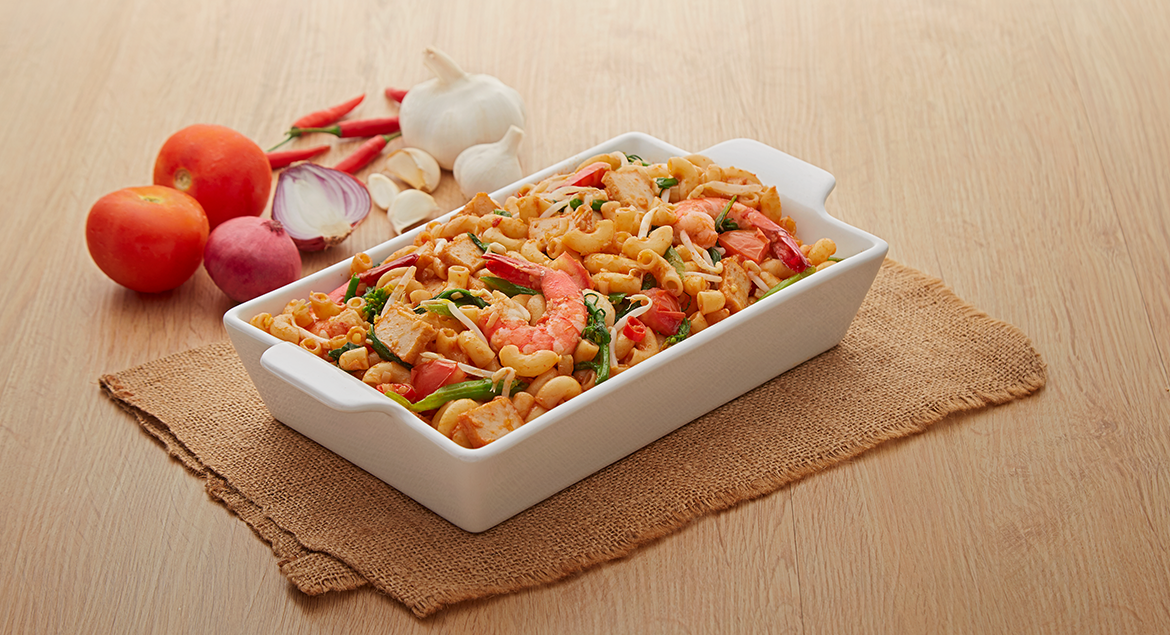 Ingredients
4 kg Kimball Macaroni, cook as per packet instructions
1 kg Kimball Chili Sauce
600g Kimball Tomato Ketchup
300g Kimball Oyster Sauce
300 ml Oil
150g Ginger, minced
450g Garlic, minced
200g Onion, minced
10 nos Bird's eye chili, deseeded and halved
3 kg Medium prawns, skinned with tail intact
1.5kg Fish balls, halved
2.5kg Fish cake, thinly sliced
300ml Soy sauce
10 cups Water
2 kg Sawi, cut into 1" pieces
3 kg Tomatoes, diced
1.6kg Bean sprouts
Method
Heat up oil in the wok and sauté ginger, garlic, onion and bird's eye chili until fragrant. Add in prawns and stir fry until cooked.
Then, add in fish balls, fish cakes and stir well. Pour in all Kimball sauces, soy sauce, water and vegetables. Bring to a boil.
Lastly, add in macaroni and bean sprouts. Stir well and ready to be serve.