TAMBAH DRAMA RECIPES |
Kimchi Fried Rice with Chickpeas
Preparation Time 5 minutes
Cooking Time 10 minutes
Serving Size 4 pax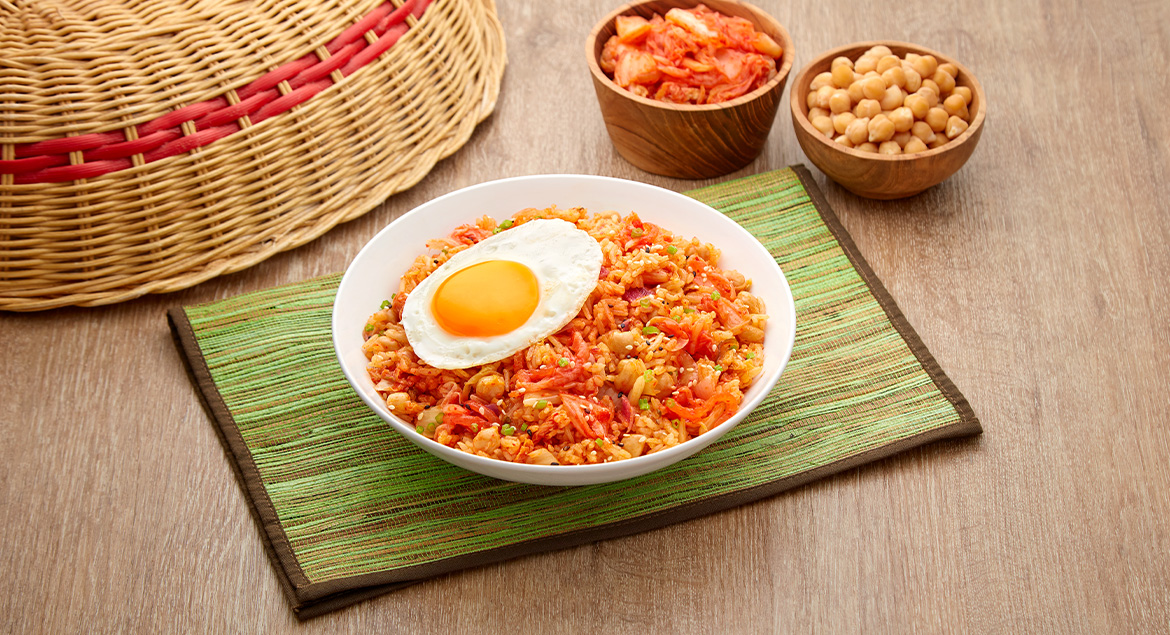 Ingredients
2 tbsp Kimball Mayonnaise
2 tbsp Kimball Oyster Sauce
1 tbsp Kimball Chilli Garlic Sauce
150g Kimball Chick Peas, rinsed & drained
60g Onion, diced
600g Cooked rice
200g Kimchi, roughly chopped
For garnishing:
Sesame seeds and chopped spring onion
Method
Heat up oil and Kimball Mayonnaise in a frying pan, sauté onions for 30 seconds. Then, add in rice and fry a further 30 seconds.
Add in kimchi and stir well. Then, add in all Kimball sauces and continue to stir fry for 1-2 minutes.
Lastly, add in Kimball Chick Peas and stir well. Dish up and garnish with sesame seeds and spring onion. Serve hot.