TAMBAH DRAMA RECIPES |
Spicy Chilli Tomato Stir Fried Chicken with Dates
Preparation Time 10 minutes
Cooking Time 25 minutes
Serving Size 3–4 pax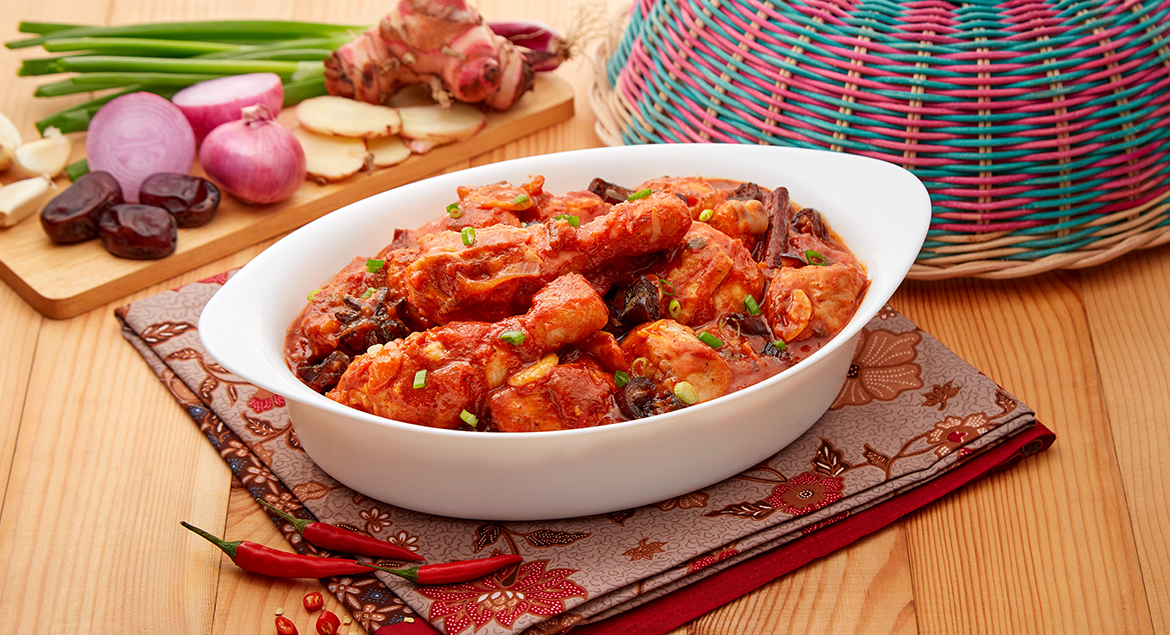 Ingredients
1 can Kimball Spicy Chilli Tomato Pasta Sauce
450g Chicken, cut into bite size
40g Onions, sliced
3 pips Garlic, sliced
1 inch Galangal, sliced
2 stalks Spring onion, sliced
1 Cinnamon stick
6 nos Cloves
1 Star anise
3 nos Cardamom
12 nos Soft honey dates, deseeded & roughly chopped
½ cup Water
Oil for frying
For garnishing:
Spring onion
Method
Heat up oil in a frying pan and sauté the onion, garlic, galangal and spring onion till fragrant. Then, add in the cinnamon stick, cloves, star anise and cardamom and stir fry for 30 seconds.
Next, add in dates, chicken and water. Cook on medium heat till the chicken is fully cooked.
Lastly, add in the Kimball Spicy Chilli Tomato Pasta Sauce and cook for 5 minutes. Garnish with spring onion and serve hot.