TAMBAH DRAMA RECIPES |
Spicy Fried Penne with Sardine
Preparation Time 10 minutes
Cooking Time 10 minutes
Serving Size 4–6 pax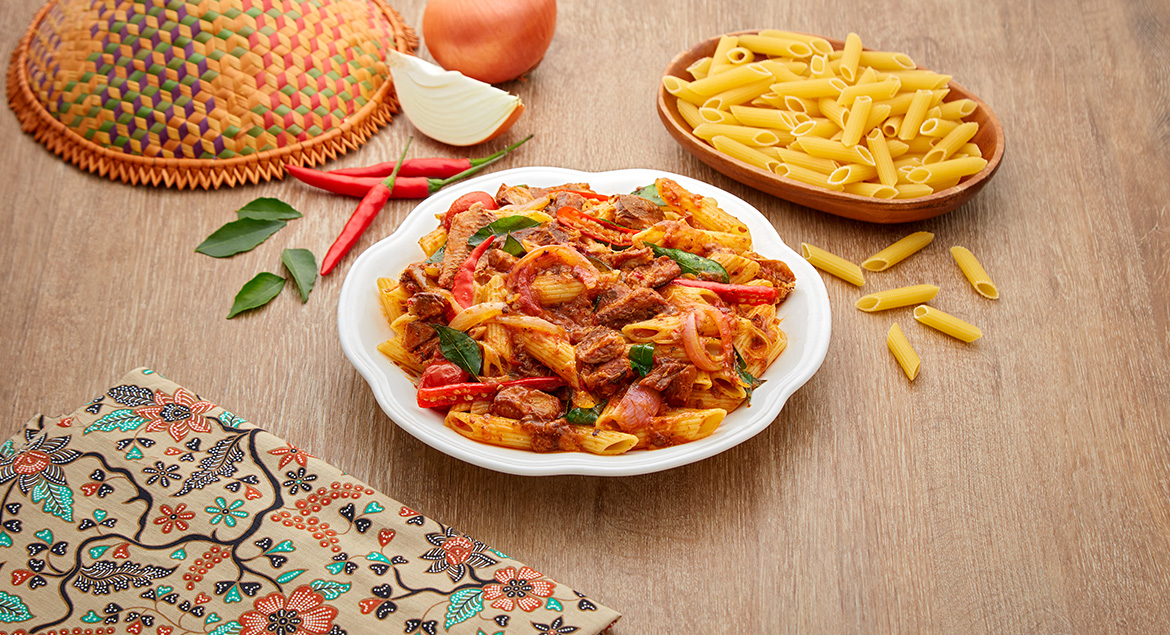 Ingredients
200g Kimball Penne, cook as per packet instructions
2 tbsp Kimball Tomato Sauce
1 tbsp Kimball Tomato Puree
2 tbsp Oil
120g Yellow onion, sliced
2 sprigs Curry leaves
2 nos Bird's eye chilli, slit into 2
425g (1 can) Spicy sardine mackerel
150g Cherry tomatoes, halved
Method
Heat up oil in a frying pan and sauté the onions until fragrant, add in curry leaves and bird's eye chilli. Stir fry for 1 minute.
Next, add in sardines and break it up a little. Then, add in tomatoes and stir well.
Lastly add in all Kimball sauces and Kimball Penne, stir well. Dish up and serve hot.